AUTHORITY DENTAL WEBSITES
STAND OUT FROM THE CROWD & GET BOOKED SOLID
If you're a dentist, your website:
Needs to BUILD YOUR BRAND (authority, trust, credibility, reputation).
Needs to ATTRACT NEW PATIENTS and persuade them to book.
Needs to make it easy for patients to BOOK AN APPOINTMENT.
It's your online patient brochure and MARKETING HUB.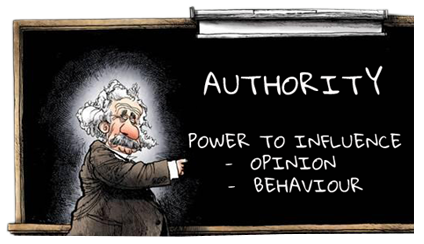 DENTAL WEB DESIGN – DENTISTS CAN SMILE
AUSTRALIA'S BEST DESIGN SERVICE
World class dental web design (visual impact & usability)
100% unique, custom design, specifically for your practice
CMS so you can easily update and manage your own site
Promote all of the services and treatments you offer
No setup fees, no lock in contracts, cost effective value
Keep your web address, replace the design of your site
Google maps for easy directions to your practice
Downloadable patient forms and information sheets
Before and after images, in a professional photo gallery
Web Forms (Booking Request, Enquiry & Feedback)
Add an unlimited number of dental videos to your site
Build patients confidence with info about your expertise
Introduce practice staff and show the quality of service
Educate patients provide answers to all of their questions
Highlight main services or major benefits of your practice
Copy writing services to save you time & engage patients
Dental images throughout to deliver the message visually
Read more about the features of our service: click here
ACHIEVE BETTER RESULTS!
Quality Design = More Patients
WE SPEAK DENTAL
DISCOVER THE ADVANTANGE OF USING AN AN EXPERIENCED DENTAL MARKETER
PRACTICAL UNDERSTANDING
OF DENTAL PRACTICE NEEDS
Here at dental web design we take pride in delivering the very best dental websites in Australia. We have web design expertise and dental expertise so we know your services and business and we have dental practice marketing expertise.
From start to finish we build excellent dental websites. The service starts with research to understand your practice and then formulate an online strategy.
Luke Hayes (author of bestselling book "Website Masterplan") is regarded as Australia's leading website strategist, so you will get the very best blue print for website success before design starts.
LET'S GET STARTED INCREASING
YOUR DENTAL MARKET PROFITS
We provide a wide range of design services and promotional ideas. We are passionate about making your dental practice look good and increasing your profits.
Because we specialise in dental website design, we will make the process easy for you. We can get your website designed and live on the Internet with minimal interruption to your daily schedule. An important part of our job is to make it easy for you.
Talk to us today about how our dental industry web design and marketing services can help your business. Call (02) 8003 5562 or email us today.
DENTAL MARKETING
JOIN THE TOP 5% OF DENTISTS
Get the latest expert Promotional and Marketing ideas to increase
your bookings, delivered to your inbox monthly.
WHY YOU NEED A PROFESSIONAL DENTAL WEBSITE?
72% OF PEOPLE SEARCHING FOR A NEW DENTIST, SEARCH ONLINE BEFORE SELECTING A PRICE.
Being found on the Internet will give you an advantage over other practices
Having a modern, professional website, will definitely increase your bookings
If a potential new patient is referred to you, they will research you online first.
Reach more prospects for your dental services, and transform them into buyers.
Provide new and existing patients educational information on your treatments.
Day or night your website answers patients questions saving your staff time.
Build trust…long-term…profitable relationship…engage your patients in your products, services, & expertise.
Motivate each web visitor to become a paying customer…repeat buyer, through compelling web marketing.
Provide further support by offering online appointment requests, updating their medical information, subscribing to your email newsletter and help with dental emergencies.
Patients are more likely to book and return again-and-again, if they have a relationship with your dental practice. Your website is an important part of educating, presenting your professionalism, introducing the dentists and practice staff and building confidence in patients.
You can promote your dental practice, educate and support your patients, 7 days a week, day or night your website is ready to serve.

DENTAL PRACTICE BRANDING
WORLD CLASS DESIGN & SUPPORT
PROFESSIONAL DENTAL WEB DESIGN IS CRITICAL TO YOUR PRACTICE.
– Needs to present you as trustworthy and highly professional.
– Needs to provide a positive first impression of your practice.
– Needs a modern design, be easy to navigate and up-to-date.
– Needs to perfectly match your unique practice and branding.
COMMUNICATE TRUST
A high quality website design, instantly communicates your professionalism, your expertise, competence and trust.
Here at Medical Web Design we are best known for world-class design. From your website, logo, marketing collateral to your new patient forms.
We are really good and will make your dental practice LOOK GOOD online..
YOUR DENTAL MARKET PROFITS
With our dental practice website design experience, we are uniquely qualified to help you get your branding right.
We will take charge of the process to make it easy for you, from planning, design, promotion and ongoing support.
A successful website makes an immediate, positive, visual first impression..
…IT'S CRITICAL TO YOUR SUCCESS!
Astute practice owners like you know that a
website is an essential marketing tool.
Having a high quality, mobile friendly website
is not an option, it's absolutely necessary.
QUALITY CUSTOM-MADE DESIGNS
100% SATISFACTION GUARANTEE
DENTAL WEB DESIGN QUALITY GUARANTEE
Luke Hayes – Medical Web Design team pride themselves on providing exceptional customer service, value and design. We are determined to maintain that quality commitment and we guarantee it.
To learn more about our quality guarantee, click here.