MOBILE FRIENDLY WEB DESIGN
THE MOBILE VERSION OF YOUR WEBSITE
ACCESSIBLE ON THE GO
Most Australian adults now have a smart phone. Make sure your website displays perfectly on a mobile phone.
The key is to have a mobile friendly version of your website designed. Stay up-to-date with the technologies that your patients are using. Don't get left behind.
RESPONSIVE DESIGN
Your website will detect if a visitor is on a mobile phone. The visitor will automatically be presented with your mobile website.
It works perfectly.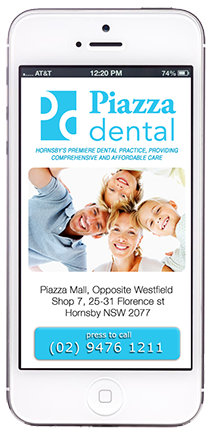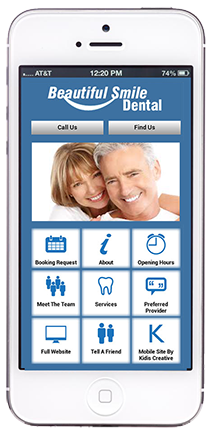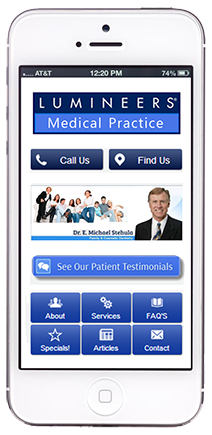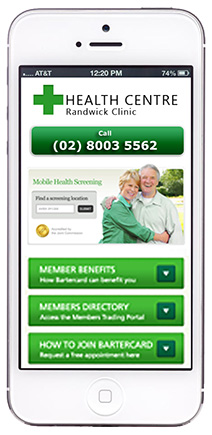 DON'T LOSE PATIENT'S
A recent study found that OVER 60% of users who visit a MOBILE UNFRIENDLY WEBSITE leave and go to a competitor's website. (Ouch!).
We live in a Tech savvy society. People are using their mobile phones to look up websites. Do not disappoint them. Get your practice ready to serve mobile users.
FREE QUOTE
Contact us today and we can help you understand what mobile website is best for your practice.
Get a free quote today
(02) 8003 5562 or enquire online
HIGH QUALITY MOBILE WEB DESIGN
100% SATISFACTION GUARANTEE
DO I NEED A MOBILE SITE?
Yes it's true that smart-phone users can view full websites on their phone. But it doesn't look good.
Yes they can 'pinch and squeeze' their phone screens to zoom in and out to view bits of a large website. But the reality is that they don't.
I strongly recommend that every business checks what their website looks like on a smartphone. You may be shocked at how bad you look.
Every modern medical practice needs a mobile version of their site designed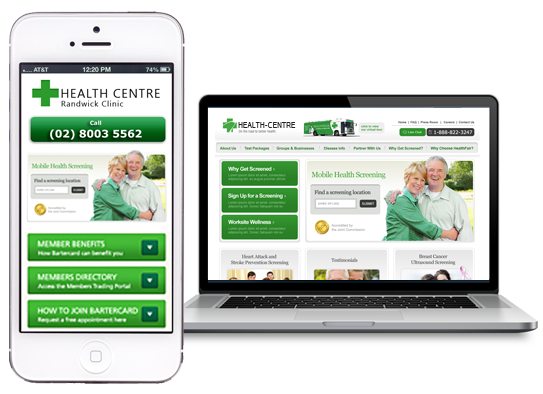 PERFECTLY COMPATIBLE
Your customers are visiting your mobile websites through iPhone, Nokia, Blackberry, Android, Motorola and other smart phones…but do you know what your website looks like from all of these devices?
Here at Medical Web Design, we have perfected mobile phone design, layout, functionality and compatibility.
We can guarantee that your mobile website will look excellent. It will display perfectly on all modern smart phones.
Get a free quote today (02) 8003 5562 or enquire online